Should I choose a Split Queen or Split King size adjustable bed? It's most often about room size.
Feb. 18, 2019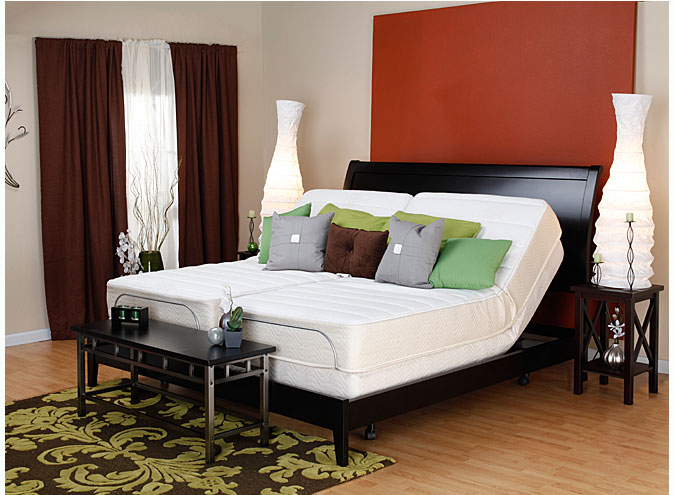 Which size you choose will come down to a number of factors the most important of which is likely whether you'll even have room in your bedroom for the extra 18 inch width of a Split King. It doesn't sound like a lot of extra required space but it could mean you'll need smaller night stands or maybe even less accompanying furniture in your bedroom. Many people are downsizing these days and even the master bedrooms are quite small in a condo.
We have been delivering our beds for years now and know that our split queen adjustables and split king adjustables will fit inside your existing Headboard bed frames (unless they have storage drawers underneath) therefore keeping those furniture investments will not be in question. In fact many customers who are still using the queen size bedroom suite they bought when they were first married choose a split queen adjustable because they want to keep their suite together.
If space is at an absolute premium you won't need a bed frame at all (they do take up four to eight inches extra in width) because our adjustable based support themselves with a set of four sturdy steel legs.
The best way to discover whether a split queen size is right for you is to visit our Mississauga adjustable bed showroom and take one for a test drive in person.
https://www.nineclouds.ca/blog/where-can-i-buy-split-queen-30x80-mattress-for-my-adjustable-bed
https://www.nineclouds.ca/blog/can-you-stack-one-mattress-on-top-of-another-for-more-comfort
---