I want a queen size adjustable bed but it will not fit up my stairs
May. 03, 2019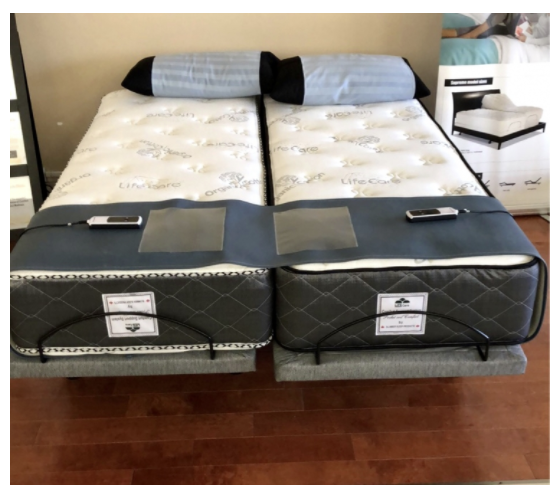 We had a customer visit the showroom today with just that issue. They found us after being told it would be impossible to find such a product by all the national chain stores they'd visited. Our two best selling models of adjustable electric beds the Supreme and the Two Way Wired both come in a size that is called split-queen.
When you purchase this size you get two electric bases each of which is half the size of a queen size mattress making it easy to fit up any stairs I've encountered in all the years we've been in the business. You have the choice of configuring them with one regular size queen mattress in which cases we'll program the bases to work in tandem (both go up and down in unison) or two half queen mattresses where each person will have their own remote control. Most customers do prefer the later because each person will have control of the own comfort.
Please visit our West Mississauga adjustable bed showroom to try a split queen in person, we're here 355 days a year to help.
https://www.nineclouds.ca/blog/can-you-stack-one-mattress-on-top-of-another-for-more-comfort
---