Double over Double Bunk Beds in Ontario
Nov. 27, 2022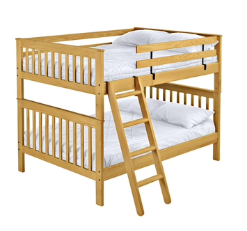 CD Furniture a local Ontario manufacturer of solid hardwood beds will make a Double (Full) over Double (Full) bunkbed in a variety of colours in 4 to 6 weeks. Prices start at $2060.

Mission bunk beds include a removable ladder that can be used on the front or ends of the bed. A full length rear guardrail and a removable front guardrail are included. Options include extra-long for big kids and a taller version to allow 8" more headroom under the bed for comfortable seating. Can be separated into 2 beds or set up as a loft.
The top of an 8" thick mattress will be 21" off the floor on the lower bed and 57" off the floor on the upper bed. (65" on Tall models).
Underbed storage options abound as seen below.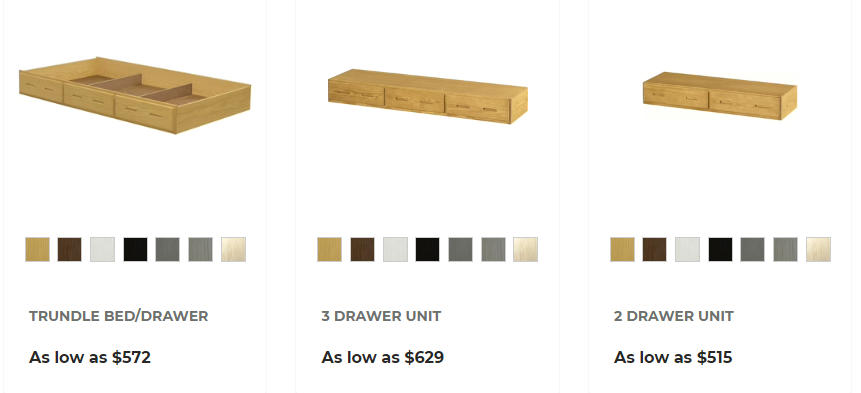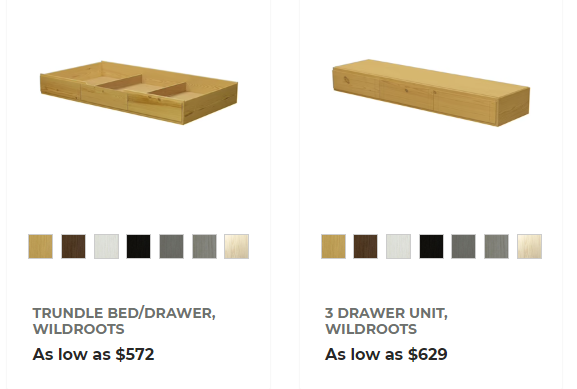 Nine Clouds Beds displays Crate Design bunk Beds in a Mississauga showroom open 355 days a year. Please visit soon.
---