Can an adjustable bed frame help with acid reflux?
Mar. 11, 2011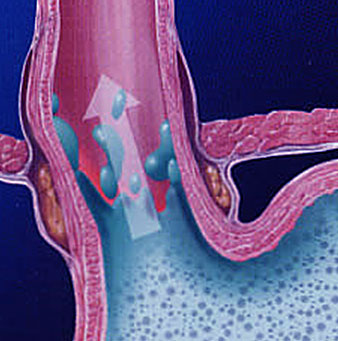 Countless people have suffered from the condition known as acid reflux. Acid reflux is a disorder that rears its head when stomach secretions of acids are higher than normal and sphincter muscle, that normally stops stomach contents form returning back up the throat, does not close completely. When this condition persists it will cause irritation and even deterioration to the oesophagus tissue.
This will often make sleeping very difficult, as stomach acids continue secreting and rise into the throat to create that fiery, acid sensation. A peaceful night's sleep is near impossible when enduring this kind of pain while simply lying down in your bed. Several factors have been identified as contributing to the cause of acid reflux. High fat content foods, overconsumption of food during a single meal as well as smoking and drinking are often prime factors in starting an acid reflux flare up. Standard forms of treatment for acid reflux vary according to the severity of your problem. They can include factors such as diet change and prescribed medicines to the most severe solution of surgery to the stomach. The aim of treatment is to naturally reduce the problem snd patient discomfort. Those who experience acid reflux often face a lifelong condition and unfortunately cannot assume it will simply go away with time.
Researchers have discovered that many acid reflux sufferers have found improvement by simply elevating their head four to six inches while lying down. This simple posture adjustment has the impact of reducing the incidences and frequency of acid reflux problems and preventing the acid from damaging the critical tissue. An adjustable elevating bed can be a major asset to persons suffering from acid reflux. It will provide the flexibility and freedom of elevating your head in a comfortable way and often decreases your acid reflux flare ups. An adjustable bed has features that allow the user to sit at many different elevations for extended periods making small adjustments to suit changing comfort requirements.
It doesn't matter if you're simply lying down to read a book or sleeping an adjustable bed can help determine that position that brings needed relief. The best manufacturers of these adjustable beds focus on offering comfort and ease of use that is integrated with your individual sleep needs. They have been designed and built with a wide selection of options to fit individual budgets and demands. Mattresses for these power beds come in a number of varieties including spring, memory foam and latex construction therefore you will not be sacrificing comfort for the convenience of elevation. Adjustable beds come in all conventional sizes and some specialty ones including split queen adjsutable bed and split king adjustable which allow each half of your bed to be operated independently (each person has their own remote control). [caption id="attachment_2778" align="aligncenter" width="340" caption="Split King Adjustable Bed"]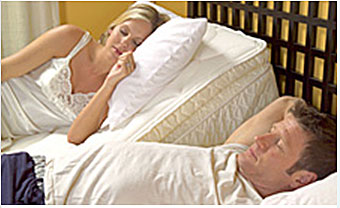 If you'e one of the many who suffer from acid reflux, visit specialty mattress store Nine Clouds Beds & Mattresses for a test drive today!
---